A review in the February 2019 issue of Story Monsters Ink calls Baxter's Corner Collection 1 children's books "a great series for early childhood character building." The collection of six children's books was released in the fall of 2018. Story Monsters Ink is a digital monthly publication that features profiles on renowned and newly published authors, book reviews, movie reviews, and columns by bestselling authors and educators. It has been named among the best in family-friendly media, products, and services that includes receiving a Gold Mom's Choice Award, being named among the "great magazines for kids and teens" by School Library Journal and being a 2016 Irwin...
---
A customer, who bought a set of our books for his cousin's young child, surprised us with this Thank You note. He is so good at rhyme, we may just recruit him to write a book for us! Thank YOU, Jonathan, for your kind words. Happy reading!                           Dear Baxter's Corner, I truly love books and I love to read. I know it's important and a parent's good deed. I love to write poems and I love to learn more, 'cause when I was young I'd read on the floor. I'd read on...
---
Baxter's Corner, a locally founded and owned business that uses creativity and storytelling to affect positive behavioral choices for children from birth to eight years old, wraps up 2018 with an exciting array of activities that have brought the five year old company into the spotlight and put more values-based books into the hands of children. Baxter's Corner books introduce characters, who are part of the Baxter's Corner community, and highlight specific behavioral themes such as respect, anti-bullying, compassion, determination and overcoming obstacles. The books focus on good choices to make in difficult or confusing situations and use the endearing...
---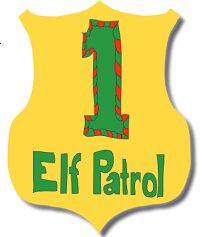 From the Around the Corner Newsletter, Issue 9:           It was the first of December and Ellema the Elephant eagerly dug through her closet. Now that Christmas time had arrived, she needed a special outfit to wear for a very important job. She found some red-and-white polka dot stockings and a green vest.      "Perfect!" she cried. "With my elf hat, I have just what I need to join the Elf Patrol."     Members of the Elf Patrol were on a quest to be sure no one was left out at Christmas. It was their job to...
---
From the Around the Corner newsletter, Issue 8:           "What does Thanksgiving mean to you?" Mr. Marvin McBoom asked his class.      "It means Christmas is almost here!" exclaimed one of the kids.     "We get to go Christmas shopping right after dinner!" said another.     Mr. McBoom straightened his tie and pushed his glasses up on his nose. "Thanksgiving is my favorite holiday of all," he said. "It's a day to spend time with the ones I love and a time to be thankful for all the blessings in my life."      "What's a blessing?"...