View this email in your browser 50% Off Sale! New Year Sale! Happy New Year! We are welcoming 2022 with a BIG sale... All books and puppets are 50% OFF through January 10! Dear Customers,At Baxter's Corner, our mission is to develop emotionally healthy children through engaging stories and thought-provoking activities. Building character is child's play and we are that resource for you! We hope you will find our books supportive in big conversations with your child or student.  - Mary Ellen Stottmann, Chief Crayon   Copyright © 2022 Baxter's Corner, All rights reserved. Our mailing address is: playmaster@baxterscorner.com Want to change how...
---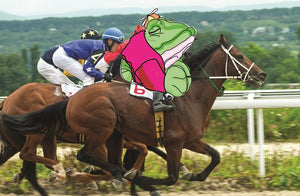 Fred the Frog is ahead by a nose! Learn more about Fred in Sideways Fred.Happy Derby Week from Baxter's Corner, headquartered in Louisville, Ky., home of the Kentucky Derby. In the spirit of the season, Fred the Frog has decided to hop onto a thoroughbred to test his racing skills. The 145th running of the Derby will be Saturday, May 4th, at historic Churchill Downs.
---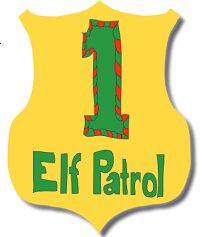 From the Around the Corner Newsletter, Issue 9:           It was the first of December and Ellema the Elephant eagerly dug through her closet. Now that Christmas time had arrived, she needed a special outfit to wear for a very important job. She found some red-and-white polka dot stockings and a green vest.      "Perfect!" she cried. "With my elf hat, I have just what I need to join the Elf Patrol."     Members of the Elf Patrol were on a quest to be sure no one was left out at Christmas. It was their job to...
---
From the Around the Corner newsletter, Issue 8:           "What does Thanksgiving mean to you?" Mr. Marvin McBoom asked his class.      "It means Christmas is almost here!" exclaimed one of the kids.     "We get to go Christmas shopping right after dinner!" said another.     Mr. McBoom straightened his tie and pushed his glasses up on his nose. "Thanksgiving is my favorite holiday of all," he said. "It's a day to spend time with the ones I love and a time to be thankful for all the blessings in my life."      "What's a blessing?"...
---
From the Around the Corner Newsletter, Issue 7: Dear Diary,     Today was the big Fall Festival in Baxter's Corner. I had so much fun with my friends! There were games, a hayride, and lots of good food. This year there was a new activity -- a giant corn maze.     Because I'm so tall, it wasn't much of a challenge for me. I could see the way out no matter how far into the maze I went. I was able to get through the maze very quickly.     It was more difficult for my shorter friends to find their...