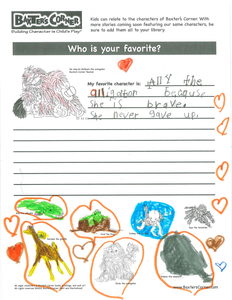 November 3, 2022 I read "Who's Who with Mr. McBoom' to a group of third graders today, and they loved it. When it was over, I had them complete the attached writing prompt. I am so excited about the results. The students wrote about bravery, family, and not giving up. It really highlights how much kids connect and relate to the characters of Baxter's Corner. I love how these books work! Stephanie L. Logsdon Reading Intervention Teacher & Author Shelby County Public Schools Marnel C. Moorman School Shelbyville, Kentucky Check out all our Show & Tell
---
• News
Dear Baxter's Community, In light of the recent COVID-19 news and the impact it's having on our schools, communities, and work spaces, we wanted to send out a friendly reminder to try and make the most of your time at home with your kids. We often forget during these uncertain and worrisome times that while you and your kids may feel stuck, you can use it as an opportunity to bond and pick up those books you've been waiting to read. Our hearts also go out to all of those affected by the virus and we hope you stay safe,...
---
A review in the February 2019 issue of Story Monsters Ink calls Baxter's Corner Collection 1 children's books "a great series for early childhood character building." The collection of six children's books was released in the fall of 2018. Story Monsters Ink is a digital monthly publication that features profiles on renowned and newly published authors, book reviews, movie reviews, and columns by bestselling authors and educators. It has been named among the best in family-friendly media, products, and services that includes receiving a Gold Mom's Choice Award, being named among the "great magazines for kids and teens" by School Library Journal and being a 2016 Irwin...
---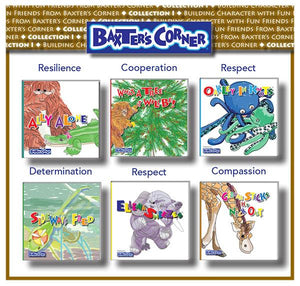 Special Introductory Price of $78.25Use Promotional Code: SML111518 at checkoutClick to Purchase Coping with an incarcerated parent...Standing up to bullies...Overcoming a physical challenge... These are just some of the situations Baxter's Corner book characters find themselves in as they work toward identifying positive solutions and making good behavioral choices. The first six illustrated books are now available as a Collection and for a limited time special offer only. Each book in the series introduces characters, who are part of the Baxter's Corner community, and highlights a specific behavioral theme such as respect, anti-bullying, compassion, perseverance and overcoming obstacles. The books...
---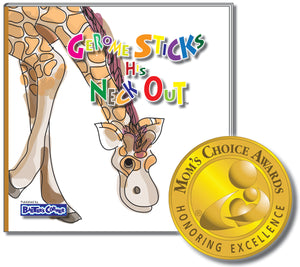 The Kentucky Humanities Council has selected a children's book published by Louisville-based Baxter's Corner to be part of the 2018 Kentucky Book Fair scheduled for the Kentucky Horse Park, November 17, 2018. Written by Chief Pencil (author) Linda Baker and illustrated by Chief Crayon (illustrator) and Baxter's Corner Managing Partner Mary Ellen Stottmann, Gerome Sticks His Neck Out is the story of a shy giraffe who chooses to step out of his comfort zone to help someone who is being bullied. Along the way, he discovers the benefits of his height and makes a new friend. Gerome Sticks His Neck...