• Events
Baxter's Corner representatives were part of the Magical World of Literacy at the 2019 Kentucky Reading Conference held in Louisville, Ky., September 26-28. Company founder Mary Ellen Stottmann met with participants and shared information about the company's mission to share stories with easy lessons about values and what it means to be a good human being. Linda Villwock Baker, a Baxter's Corner author with her seventh book, Why Stop for Tajo? to be released next month, participated in an Author's Panel at the conference. Stephanie Logsdon, a Baxter's Corner author, presented a session on how to Motivate Reluctant Readers. Her...
---
• Events
Mr. Marvin McBoom and Mary Ellen Stottmann, Chief Crayon at Baxter's Corner interact with readers at the 2018 Kentucky Book Fair on November 17th at the Kentucky Horse Park.
---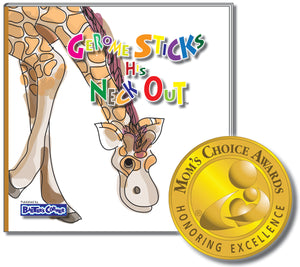 The Kentucky Humanities Council has selected a children's book published by Louisville-based Baxter's Corner to be part of the 2018 Kentucky Book Fair scheduled for the Kentucky Horse Park, November 17, 2018. Written by Chief Pencil (author) Linda Baker and illustrated by Chief Crayon (illustrator) and Baxter's Corner Managing Partner Mary Ellen Stottmann, Gerome Sticks His Neck Out is the story of a shy giraffe who chooses to step out of his comfort zone to help someone who is being bullied. Along the way, he discovers the benefits of his height and makes a new friend. Gerome Sticks His Neck...
---
• Events
A Reader's Corner Bookstore and Baxter's Corner invite you to a special "Storytime Saturday" on Saturday, June 10th at 11 a.m. at the bookstore located at 2044 Frankfort Avenue in Louisville. Author Linda Baker will read Oakley in Knots with the help of her puppet friend, Oakley the Octopus, and will lead everyone in a fun activity! Better yet, $1.00 of each book sale will be donated to Home of the Innocents. It is polite to shake hands when meeting new people. But which had should an eight-handed octopus use? Oakley the Octopus is worried about being different. His teacher,...
---
• Events
Thanks to all of the young readers, parents, grandparents, teachers and simply interested adults, for stopping by our table at the Mall St. Matthews last weekend, November 3-5.   Just in time for holiday gifting, Baxter's Corner will be at Oxmoor Mall in Louisville, Ky., December 15-17, with special offers on our book-puppet gift sets, canvases and wall decals. Plan to stop by our display in front of Starbucks.